Following the challenging business years of 2020/2021, recent months have brought new headwinds and opportunities for business as we look towards the final quarter of 2022 and into 2023.
Challenging times have been the order of the day since LeBruin was established in 2008 and facing these new challenges through developing new funding sources for our clients to support their business activities is the aim of the team in LeBruin in the months ahead.
ESG
Over the last number of months, the growing awareness of and business growth activity relative to ESG (Environmental Social and Governance) criteria for companies has resulted in LeBruin being requested to find funding solutions for businesses active in this space. For example, we have sourced the following funding solutions for our clients in recent months:
€5m raised from a credit fund to facilitate the business growth of a solar panel installation business.
€10m raised to refinance established wind farm from existing lender.
Funding the acquisition of land to facilitate its afforestation to generate CO2 offsets for sale to companies seeking to offset their CO2 emissions resulting from their business activities.
Find A Funder
Our Find A Funder application has been widely used and commented upon over the last number of months and has achieved positive feedback in making the search for commercial property funding more straight forward and efficient. Promotion of our Find A Funder application through The Irish Times assisted in raising the awareness of the service.To review the process and allow LeBruin assist in your commercial property funding needs please click here.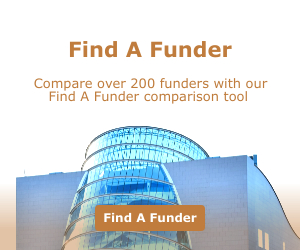 Origin Capital
Origin Capital continues to work closely with our funding partner Ready Capital Corporation (NYSE:RC) to provide commercial real estate funding into the Irish marketplace. The following are typical examples of loans we have committed to in recent months:
€3.5m additional term loan facility to client secured on residential assets let on long term lease to local authorities.
€9.5m term loan facility secured on industrial buildings in the Dublin region let to multiple tenants.
3.4m term loan facility secured on hotel supporting existing client to acquire the property.
If the team in LeBruin can be of assistance in relation to your funding requirements in the months ahead, please do not hesitate to contact Tom Browne at tombrowne@lebruinprivate.com.