Welcome to LeBruin
The Leading Independent Corporate Finance Providers
LeBruin is an independent Irish company specialising in corporate finance and debt advisory services. We bring a wealth of experience in financial services, a unique insight into asset investment and an invaluable network of connections to our clients who are looking to:
Secure a range of funding options
Invest in lucrative opportunities
Manage and restructure debt
With offices in Dublin and London, LeBruin combines the expertise of a large firm with the personal service of an independent specialist. With an impressive track record, we can provide access to opportunities few others can offer.
When it comes to corporate finance and debt advisory, before you do anything, call LeBruin to find out exactly what we can do for you.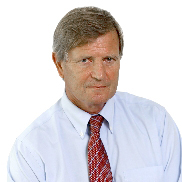 In Memory of our Chairman,
Mr James Osborne
The 18th of August 2017 will always be remembered in the history of the LeBruin Group as a very sad day, as we heard of the sudden death of our dear friend and confidante James Osborne.